Keynote Speaker I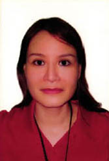 Assoc. Prof. DAM SAO MAI
Dean of the Biotechnology and Food Technology Institute, Ho Chi Minh city, Vietnam
Assoc. Prof. Dr. Dam Sao Mai is a microbiologist and a food professional with formal qualifications. She is a senior scientist and the dean of the Biotechnology and Food Technology Institute at the Industrial university of HCMC, Vietnam. She is also a PhD supervisor at the Institute of Bioengineering and Process Engineering, Szent Istv│n University, Hungary. She is also associated with several professional bodies including Asia-Pacific Institute of Food Professionals (APIFP), Asia Food Safety and Food Security association (AFSA), International Society for Horticultural Science (ISHS) as a member. She holds a doctorate in Biology from the Institute of Plant experiment and Genetics, Uzbekistan and a master in Food Science from Szent Istv│n University, Hungary via scholarship. Assoc. Prof. Dr. Dam led and completed several academic and industrial projects on the development of microbiology and functional foods, food safety, food inovation and fruit juice probiotics. She published more than 70 scholarly documents in food science including probiotics. She is actively engaged in the professional and scientific outreach activities in Asia-Pacific region.
Keynote Speaker II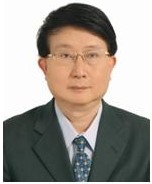 Prof. Tseung-Yuen Tseng
National Chiao Tung University, Taiwan
Professor Tseung-YuenTseng received his Ph.D. degree in electroceramics from the School of Materials Engineering, Purdue University, West Lafayette, USA. He was briefly associated with the University of Florida, Gainesville, before joining National Chiao-Tung University, Hsinchu, Taiwan, where he is now a Lifetime Chair Professor in the Institute of Electronics. He was the Dean of College of Engineering(2005-2007), the Vice Chancellor(2007-2009) and University Chair Professor of the National Taipei University of Technology, Taipei, Taiwan. His professional interests are energy materials, nanoceramics, ceramic sensors, high-k dielectric films, ferroelectric thin films and their based devices, and resistive switching memory devices. He has published about 400 research papers in refereed international journals, several book chapters, and held over 36 patents. His base metal multilayer capacitors invention has been brought into large-scale commercial product. He is an Editor of the Handbook of Nanoceramics and Their Based Nanodevices(5-Vol. set), Handbook of Nonvolatile Memories(2-Vol.), Guest Editor of a special issue of Ferroelectrics(6 Volumes), an Associate Editor of the Journal of Nanoscience and Nanotechnology and International Journal of Applied Ceramic Technology. He is Chair of Board of Asia Ferroelectrics Association(2014-2016) and General Chair of The 6th Asian Meeting of Ferroelectrics. Dr. Tseng has received Distinguished Research Award (3 times) from the National Science Council (1995-2001), Hou Chin-Tui Distinguished Honor Award (2002), Dr. Sun Yat-Sen Academic Award (2003), TECO Technology Award (2004), IEEE CPMT Exceptional Technical Achievement Award (2005) and Outstanding Sustained Technical Contribution Award(2012), Distinguished Research Award of Pan Wen Yuan Foundation (2006) and Academic Award of Ministry of Education (2006) and National Endowed Chair Professor(2012). He was elected a Fellow of the American Ceramic Society in 1998 and IEEE Fellow in 2002.
Speech Title: Graphene-Based Nanocomposites Fabrication and Their Application in Symmetric Supercapacitors
Keynote Speaker III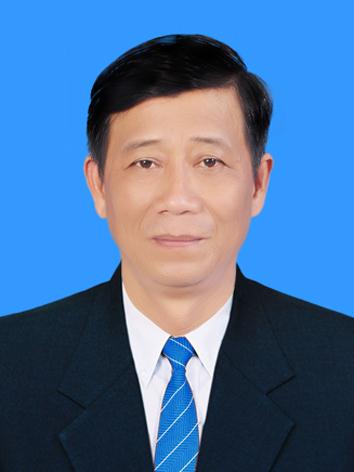 Assoc. Professor LE VAN TAN
Industrial University of Ho Chi Minh City, Vietnam
Dr. Le Van Tan obtained his Ph.D in 1997 from Ha Noi National University, VietNam. Dr. Tan carried out his Postdoc at Seoul National University (Korea) and worked as a Visiting Professor at Technical University Kaiserslautern (Germany). His research are focused on finding new organic reagent for analytical chemistry; Advanced Separations and Environment; Postharvest Technology. He has published and presented 90 papers in International and National Conferences and journals. He is a member of Vietnam Chemical Society, Vietnam Analytical Chemical Society, ASC member. He is an editor board of Vietnam Journal of Chemistry, Reviewer for the International Journal of Chemical and Biomolecular Science.